This page has galleries of photographs taken when we travelled to Europe and visited Wales, England and France. It covers the period from November 2014 to January 2015. The galleries are arranged chronologically from bottom to top (most recent at the top).
Click on the first photo for each state and it will step through the selected photos from each state.
Provence, France (29-Dec-2014)
A week in Provence. We met up with two of Nina's sisters and their children - so Rhys, Dylan and Anwen and a great time with their cousins over the New Year. For the most part we were staying near a pretty little village called Methamis - not far from Avignon or the famous Mont Ventoux.
Click on the photo below to step to the next ....
Where we stayed near Methamis.
Thousands of starlings in the vineyards outside.
Gordes: bags full of quiche.
Gordes: real men eating quiche.
Mont Ventoux in the distance.
Like a boy band album cover.
Pont D'Avignon / Pont Saint Bénezet, Avignon
Pont D'Avignon / Pont Saint Bénezet, Avignon
Palais des Papes, Avignon.
La Ciotat: fire fighting planes practicing filling and emptying water tanks.
Someone damaged our hire car!
North Wales (22-Dec-2014)
Spent a week over the Christmas period with Nina'a parents in North Wales. Sightseeing highlights included Electric Mountain, Denbigh on Boxing Day and, of course, Llanfairpwllgwyngyllgogerychwyrndrobwllllantysiliogogogoch.
Click on the photo below to step to the next ....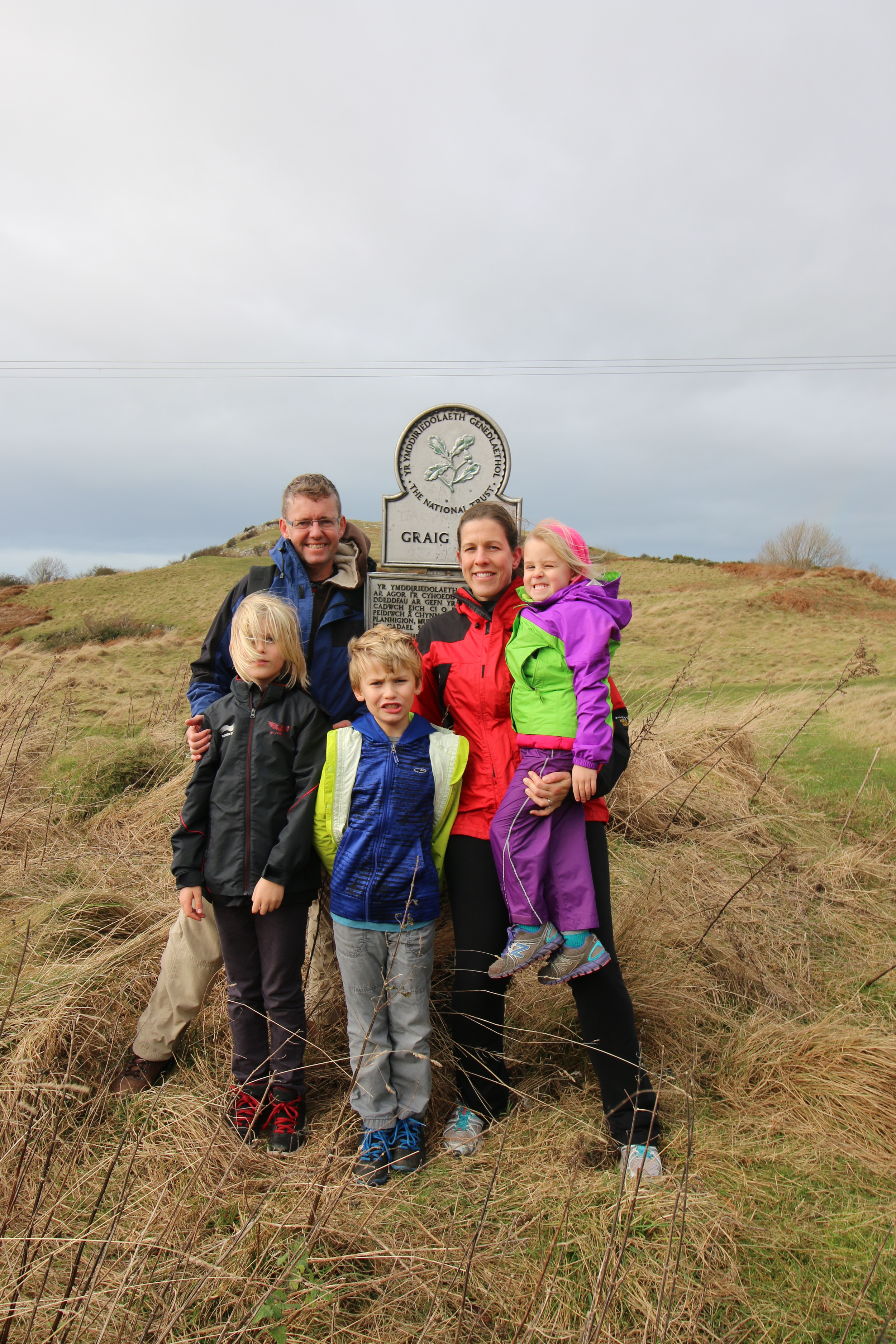 Guess which country this pub is in.
The statue of Lloyd George and Caernarfon Castle.
Menai Suspension Bridge: connecting Anglesey to mainland Wales and designed by Thomas Telford.
Denbigh Hunt on Boxing Day.
Denbigh Boxing Day Barrel Roll.
...and the ladies also compete.
Snowdonia: photographed from Llanberis.
We had some brief expeditions into England from Wales before Christmas, including visits to Lydney, Stratford-upon-Avon, Leamington Spa and Chester. Then upon returning from Provence after the New Year we spent a week in London, before returning to the US to continue our RV adventure.
Click on the photo below to step to the next ....
Horse Guards Parade, London.
MAD (Mechanical Art and Design) Museum, Stratford-upon-Avon.
Rowers at dawn, Stratford-upon-Avon: they're a keen bunch.
Richmond Hill: 14 years ago to the day we were photographed kissing at this very spot - it was our wedding day!
....and this is where we went after our wedding and before the reception. We also went there quite a lot besides that :-)
The Science Museum, London
The Science Museum, London
London Transport: you can't beat a ride on a double decker.
As per "Nanny McPhee Returns"
View from Waterloo Bridge
Richmond Hill: I've got to get a hair cut ..... and maybe grow a goatee
A farewell dinner. Thanks to everyone for helping us have a great time in the UK.
We landed at Heathrow around 2 PM on November 5th, picked up the hire car and drove straight to Llanelli, Wales, UK - arriving about 7:30 in the evening. I was born in Llanelli and grew up here. The purpose of this trip was to spend some time with my mother, who was recently diagnosed with terminal liver cancer, and let her spend time with her grandchildren. We planned to stay for a couple of months, but the cancer was very aggressive and my mother passed away on the morning of November 11th. We're still planning to stay in the UK until we return to the US in mid-January.
Click on the photo below to step to the next ....
Llanelli: a view from the front balcony.
Llanelli: a view from the back balcony.
Sunset at Llanelli beach.
Tide's out: let's play on the beach.
Monster Munch and a Chocolate Digestive.
Carreg Cennen Castle: the hike up.
In the cave within Carreg Cennen Castle.
Carreg Cennen Castle: a view towards the Brecon Beacons NP.
Carreg Cennen Castle: formidable atop a 300 ft cliff.
Time to wash off our wellies.
A geology lesson with Aunty Naomi
The result of rescuing Rhys from the mud.
Whiteford Point Lighthouse: viewed at sunset from Llanelli beach.
Snowy egrets, grey heron and oystercatchers. I need more zoom!
Black headed gull: winter plumage.
Cefn Sidan: the beach at Pembrey Country Park.
Stand-up-paddleboarders and sandpipers: Cefn Sidan.
The small-spotted catshark or lesser spotted dogfish (a catshark)
Cockler returning from the sandbanks
Kiteboarding Llanelli style: it's 7C/45F with 25+ mph winds.
This guy landed on his feet every time
Happy Birthday Anwen XXXXX
Family, geology and nature in one shot
Dinefwr Castle: not a great photo, but a great castle
Rhys was a little freaked by this
Cardiff Castle: Geogian main range and Norman keep
Cardiff Castle: Dylan in the museum
Cardiff Castle: Rhys in the museum
Cardiff Castle: Anwen in the museum